Crisis Worker | Former Street Youth | PhD Candidate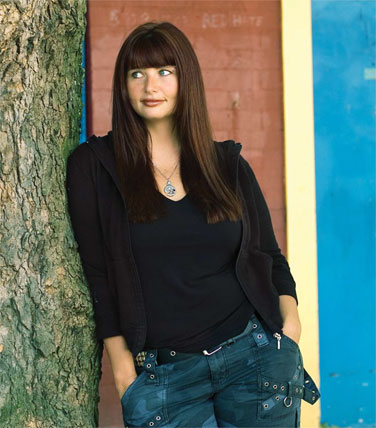 Jennifer Mervyn is challenging boundaries head-on.
The part-Métis 29-year-old crisis worker and Counselling Psychology PhD candidate was the first UBC student to submit a video ethnography as her doctoral disseration. A former street youth herself, Mervyn's video, "Metamorphosis: An in-depth look at the life of former street kids," followed the lives of four women as they successfully transitioned their lives off the street -- something she is determined to help many others accomplish.
"There are so few role models or success stories about street youth starting new lives. But they need hope and those working with them need to be reminded that they're making a difference," she says. By working closely with the women, she ensured their stories were told honestly and respectfully in support of their new life paths.
The film debuted in 2005 at the International Association for Counselling conference in Argentina and has since been shown more than 20 times in North America. She's also hoping to shed a little light not only for youth, but for policy makers in government and health organizations.